One of my construction clients, Galliford Try, asked me to cover a volunteer action day in Wrexham, North Wales. The brief was to capture the progress of the work throughout the day as well as the team spirit and the sharing of knowledge and expertise. The site is owned by another of my clients, Groundwork, an environmental charity, who among other things provide safe green spaces for children to learn, play and explore. The site itself was in need of some new outdoor features as well as a lick of paint to some existing structures. These images show the teamwork and give an idea of the amazing progress made in the day.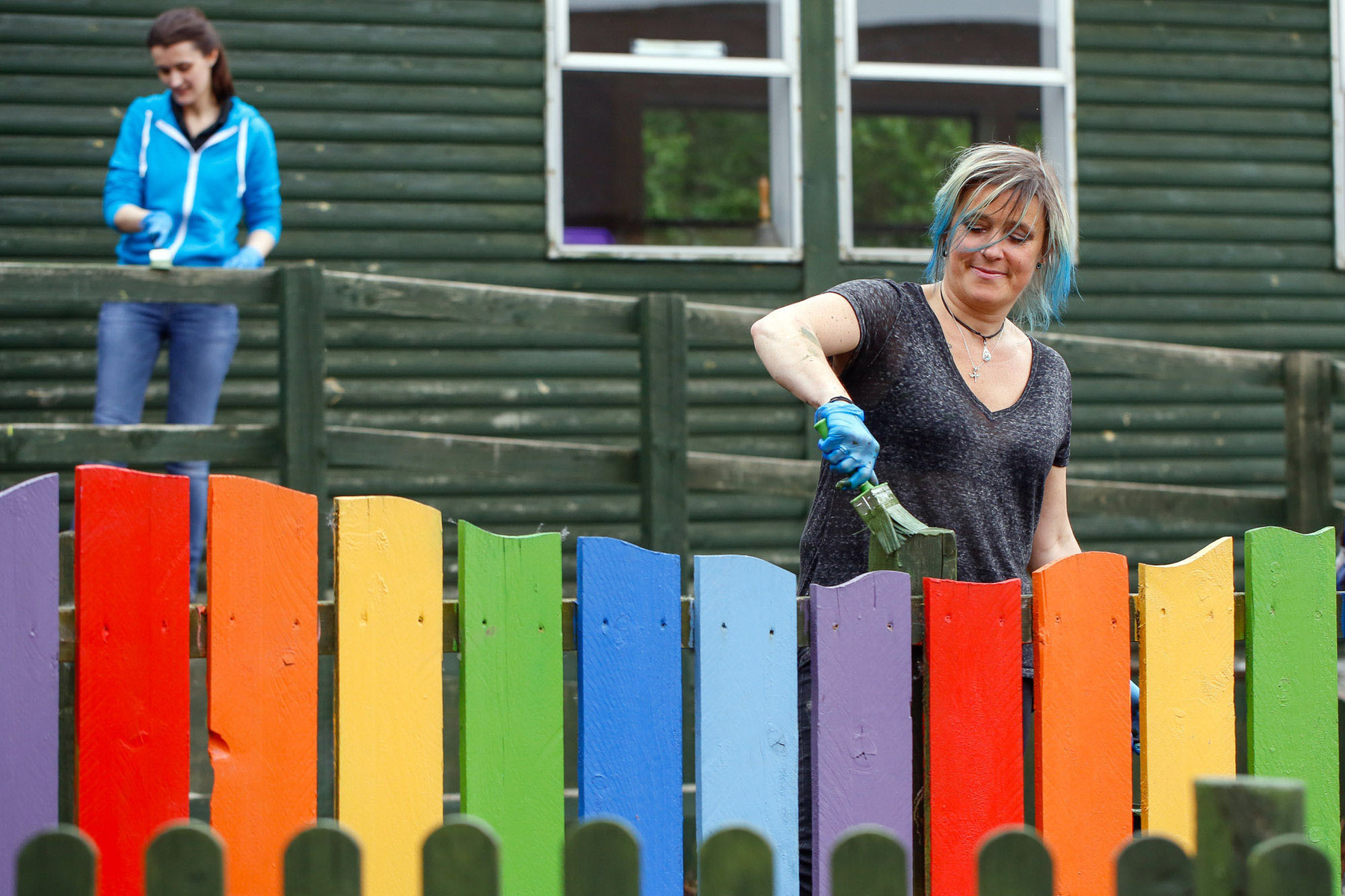 One of the big jobs was painting. The bright colours gave me something to play with compositionally.
Woodwork also needed preservative treatment and with a bit of tweaking, the colours worked well in this composition.
Using a similar composition for this shot showing how the men were drawn together to the tool shed.
Whilst not strictly a construction job, there was obviously a lot of thought put into safety. PPE was mandatory for using power tools on this treehouse/platform.
The finished thing here with a little additional light to help the structure stand out.
To the fire pit…
…for some well deserved marshmallows and obligatory group shots.