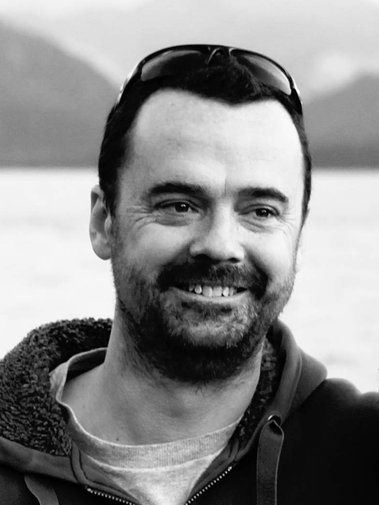 BIOGRAPHY
I still remember the thrill of capturing my cat mid leap or of my Grandad making furniture when I was a kid. I went on to study Fine Art where photography played a big part in my studies. After 7 years working abroad, I returned to England to set up my photography business back in 2005. In the years since then I've brought the same excitement and enthusiasm I felt as a child to my professional work. Based in the rolling hills of west Yorkshire, I work primarily as a commercial photographer in education, construction and the arts. Recent clients have included the NHS, National Lottery, Manchester University, ISG, Galliford Try, Manchester International Festival, Abandon Normal Devices and Chambers of Commerce.
I've never been very comfortable talking about myself, so I've included testimonials from my clients here. Also, I prefer to let the images speak for me so please take the time to have a look around. My instagram feed below gives an idea of the kind of things that motivate and inspire me. If you like my work then please get in touch to discuss any potential collaboration or other upcoming photography project using the form above.
Testimonials
Chris is a trusted partner for our business. His attention to detail and knowledge of our brand ensure that his pictures are used across our portfolio of marketing materials. He is incredibly dedicated and a pleasure to work with. Hazel Ryecroft, Communications, ISG
I've had the pleasure of working with Chris over a number of years and he is by far one of the best photographers I've encountered. His talent lies in working closely with his clients to quickly understand exactly what they're looking for and then capturing this in high-quality, dynamic, creative shots which exceed expectations. Chris goes above and beyond to achieve superb results and has a real flare for bringing any subject to life – I can't recommend him enough. Carolyn Bishop, Schools and Colleges relationship officer, Huddersfield University
Chris' professionalism and talent go hand in hand, and we are always impressed by the way he captures our work and projects. Joy Woods, Galliford Try

The Speech Therapy Team and Psychology Team of the North West, North Wales and Isle of Man Regional Cleft Unit hold an annual day for families of children who are transferring to senior school and have a cleft lip and/or palate. As part of this day we have invited Chris to record the occasion and provide a separate specialist photography session specifically for and led by the children. These children can find having photographs taken very difficult and it requires a very special skill to achieve this. Chris is able to coax these young people, not only to participate with enthusiasm but also to take the lead in these sessions. He is professional and reliable and will make suggestions to get the best possible photographs without seeming to take charge or dominating. He has a gentle and encouraging manner which the children respond to positively. Chris has helped us over the past 4 years and we hope to continue to work with him in the future. Jayne OConnell, Senior Specialist Speech and Language Therapist, Royal Manchester Childrens Hospital
I initially approached Chris on a recommendation from a colleague at The University of Manchester. After seeing Chris's work and meeting with him, our research centre was more than happy to commission Chris on several different shoots. At all times, Chris was communicative, friendly, flexible and efficient and we are really pleased with the results he produced for us. We had quite a complex wish-list, specifically requesting a combination of 'straight' shots of primary care interactions, along with some more abstract photos, campus shots and a series of staff headshots and Chris managed to combine everything we wanted to create a really good set of photos. I would without hesitation recommend Chris to others! Carly Rolfe, NIHR Greater Manchester Primary Care Patient Safety Translational Research Centre
I have worked with Chris on a number of projects over the last few years, and as a freelancer myself often take good contacts with me onto new roles. Chris is one contact I keep coming back to, time and time again. You don't just get documentation of an event, he will capture the emotion, passion and character of a moment in time. Chris is at heart an artist – this is what makes his photographs work, and why I would choose to commission him and recommend him to others. I just hope he doesn't get too popular so he's not available when I need him! Catherine Waddington, Executive Director, Abandon Normal Devices
We have used Chris to photograph some of our children's events and he is really incredible! I left him to his own devices and he captured a whole range of diverse and usable images; some were so creative and lots really captured the essence of the events and people having a good time. He is unobtrusive, gets on and captures moments amazingly. I have used his images over and over and got such greater value from them in our marketing. Would highly recommend his as a photographer for any business. Helen Nurse, Director of Fun, Wonder Adventures

Chris photographs all our events because he understands our charity, what we look for in our imagery and his work is always of the highest of calibre. He often travels across the country to help us out and always delivers his photo's on time. We would certainly recommend Chris Foster Photography to others. Jamie Allen, Onside Youth Zones

Subscribe to my Newsletter
Sign up with your email address to receive news and updates.